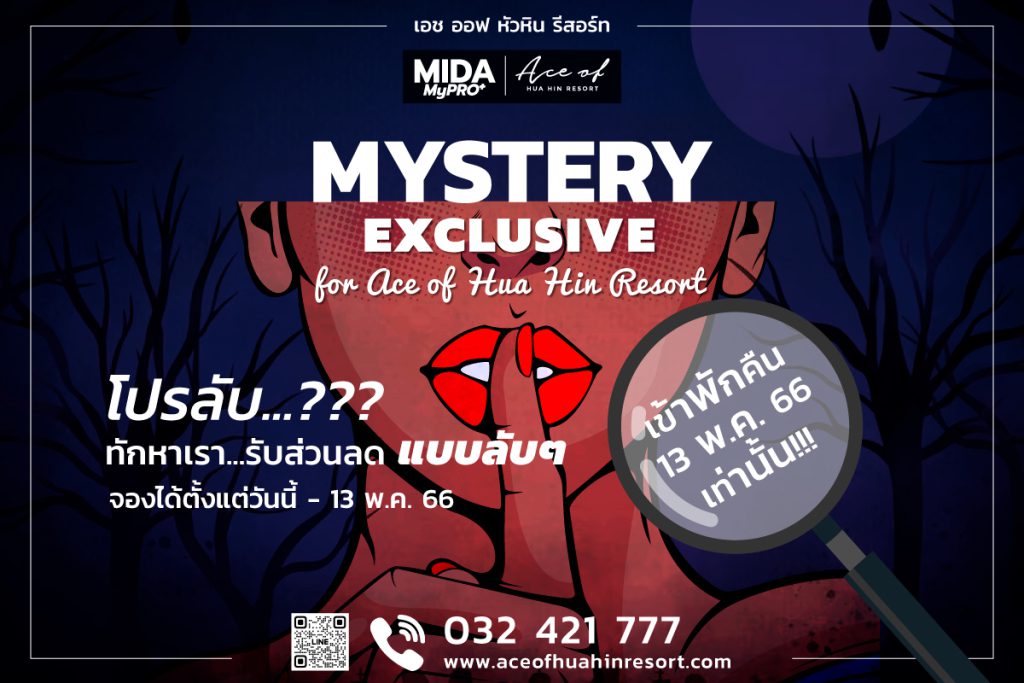 Mystery Exclusive Promotion
โปรห้องพักสุดพิเศษ สำหรับเข้าพักในวันที่ 13 พ.ค. 66 นี้เท่านั้น!!
ที่ Ace of Hua Hin Resort
 จองห้องพักตั้งแต่วันนี้ – 13 พ.ค. 66
 เข้าพักคืนวันที่ 13 พ.ค. 66 เท่านั้น!
สอบถามข้อมูลเพิ่มเติม (𝗙𝗼𝗿 𝗠𝗼𝗿𝗲 𝗜𝗻𝗳𝗼𝗿𝗺𝗮𝘁𝗶𝗼𝗻)
โทร (𝗖𝗮𝗹𝗹): +𝟲𝟲(𝟬)𝟯𝟮 𝟰𝟮𝟭 𝟳𝟳𝟳
ไลน์ (𝗟𝗶𝗻𝗲): 𝗵𝘁𝘁𝗽𝘀://𝗹𝗶𝗻.𝗲𝗲/𝗴𝗰𝟭𝗠𝗼𝗮𝗩
เว็บไซต์ (𝗪𝗲𝗯𝘀𝗶𝘁𝗲): 𝘄𝘄𝘄.𝗮𝗰𝗲𝗼𝗳𝗵𝘂𝗮𝗵𝗶𝗻𝗿𝗲𝘀𝗼𝗿𝘁.𝗰𝗼𝗺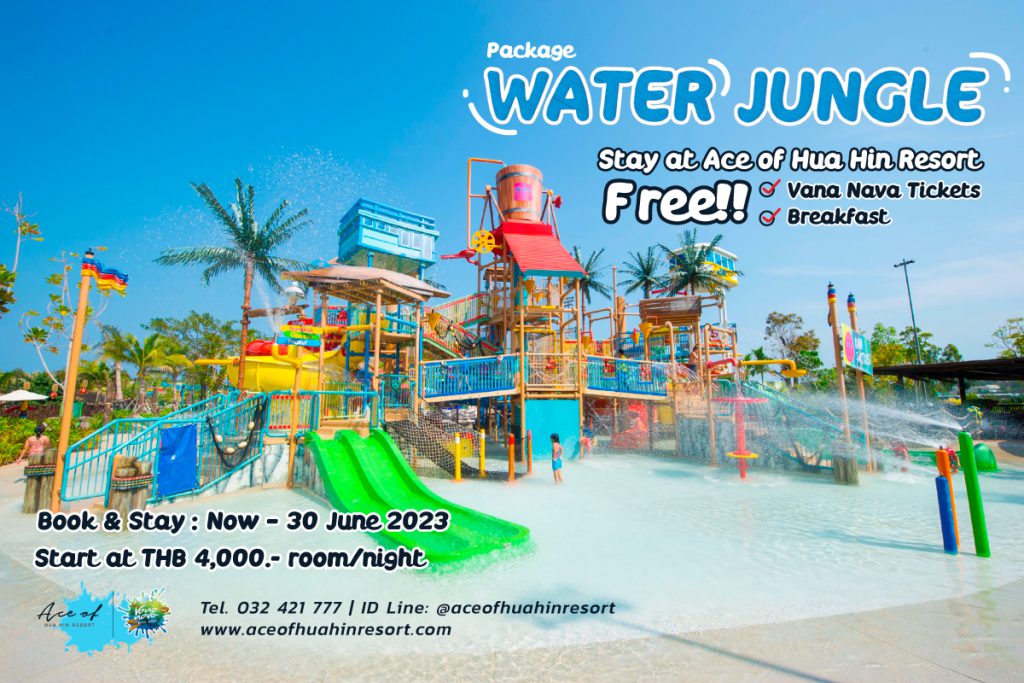 Summer is back!!! Have a great time at Vana Nava Hua Hin
Book a room for 2 days and 1 night. Receive free of charge! Vana Nava Hua Hin water park ticket.
Benefits
Free breakfast for 2 persons
Free tickets for Vana Nava water park
*depending on the number of guests specified.
Booking period: Now – June 30, 2023
Period of stay: From April 18 – June 30, 2023.
For more information Tel: +𝟲𝟲(𝟬)𝟯𝟮 𝟰𝟮𝟭 𝟳𝟳𝟳
Reservations: Ace of Hua Hin Resort