เอซ ออฟ หัวหิน รีสอร์ทริมชายหาดหัวหิน 
 เอซ ออฟ หัวหิน รีสอร์ท ที่พักแนวบูติค ดีไซน์โมเดิร์น-คอนเทมโพลารี่ ติดทะเลและชายหาดหัวหิน ค้นพบความสุขจากวิวทะเลอ่าวไทยได้อย่างเต็มที่ เติมเต็มวันพักผ่อนของคุณกับสระว่ายน้ำริมทะเล ในรูปแบบ The Horizon-Edge Pool เอซ ออฟ หัวหิน รีสอร์ท มีห้องพักให้เลือกหลากหลายรูปแบบ ตอบรับกับจำนวนผู้เข้าพัก ไม่ว่าจะเป็นห้องพักติดสระว่ายน้ำ ห้องพักวิวทะเลพร้อมสระส่วนตัว หรือจะเป็นห้องพักสำหรับครอบครัว ที่นี่คุณยังสามารถผ่อนคลายร่างกายและจิตใจกับ ชีวารักษ์ เวลเนส เซ็นเตอร์ สัมผัสประสบการณ์บริการสุขภาพองค์รวม ที่นำศาตร์การแพทย์แผนไทยมาบูรณาการเข้ากับศาสตร์การแพทย์แผนจีน อีกทั้งยังมีกิจกรรมเพื่อสุขภาพอื่นๆ อาทิ โยคะ สปา คลื่นเสียงบำบัด และการออกกำลังกาย และหากใครเป็นคอกาแฟ เรามี We Proudly Serve Starbucks มุมกาแฟจาก Starbucks ที่พร้อมเสิร์ฟเมนูโปรดของคุณ ค้นพบความสุข ในวันพักผ่อนของคุณที่ เอซ ออฟ หัวหิน รีสอร์ท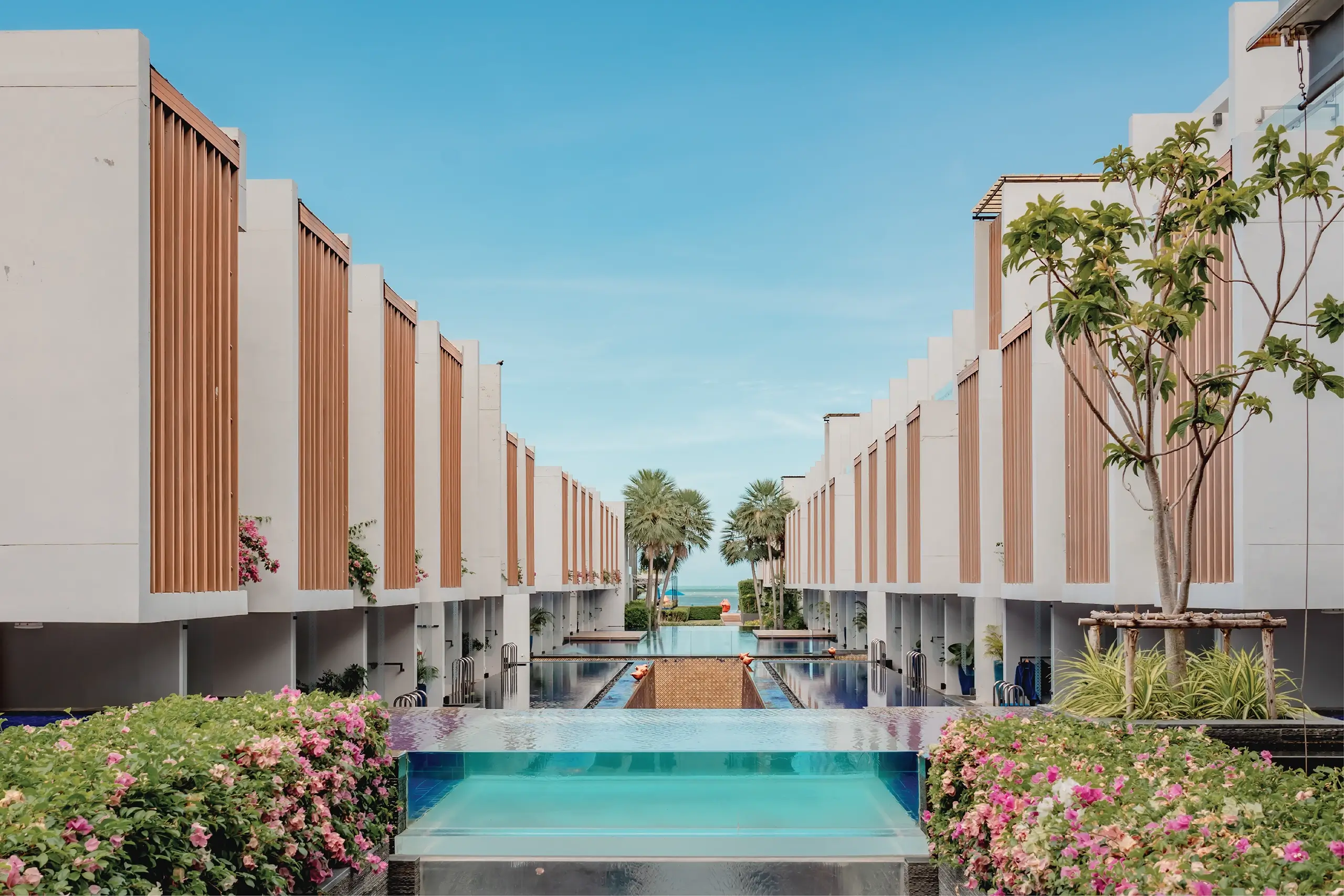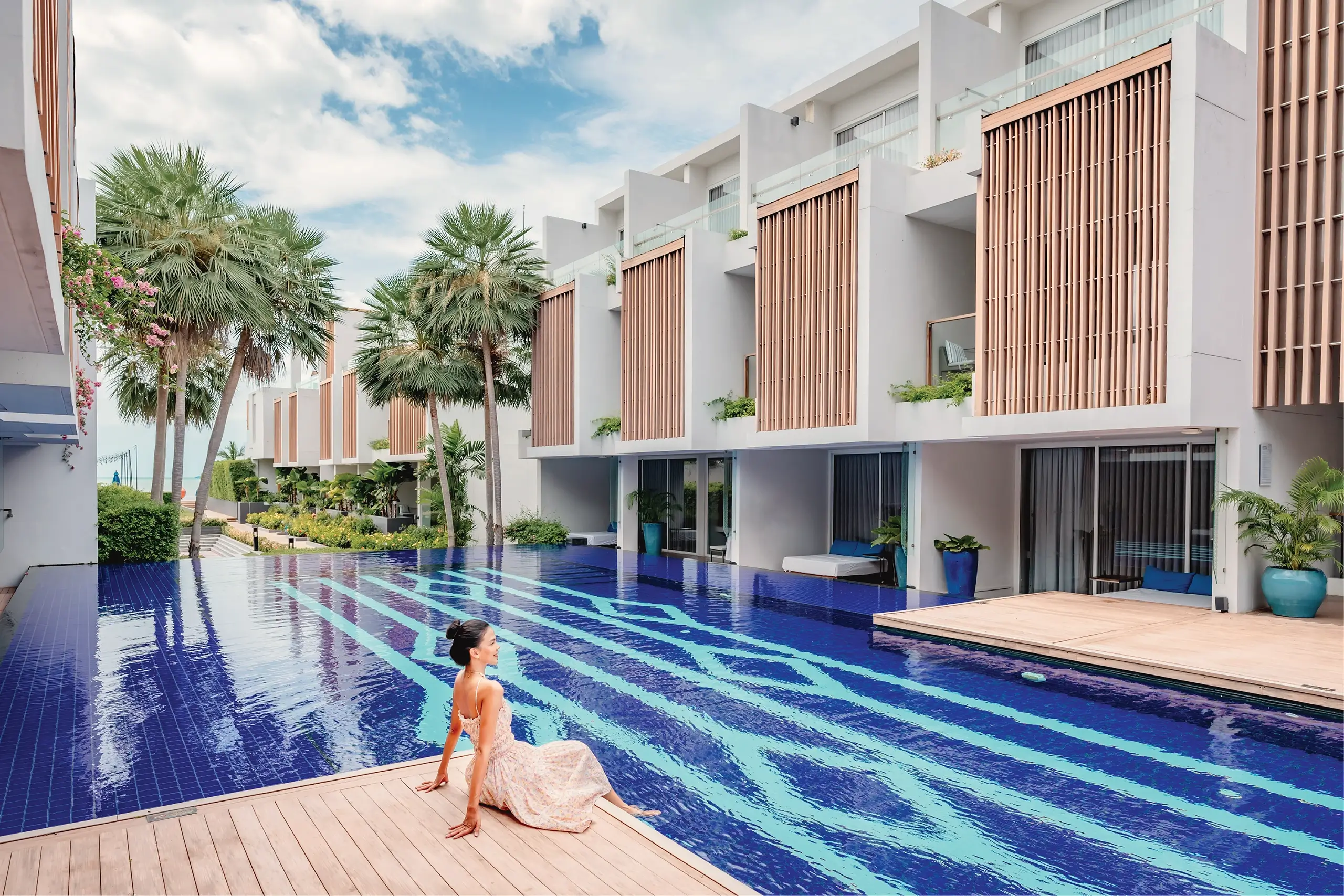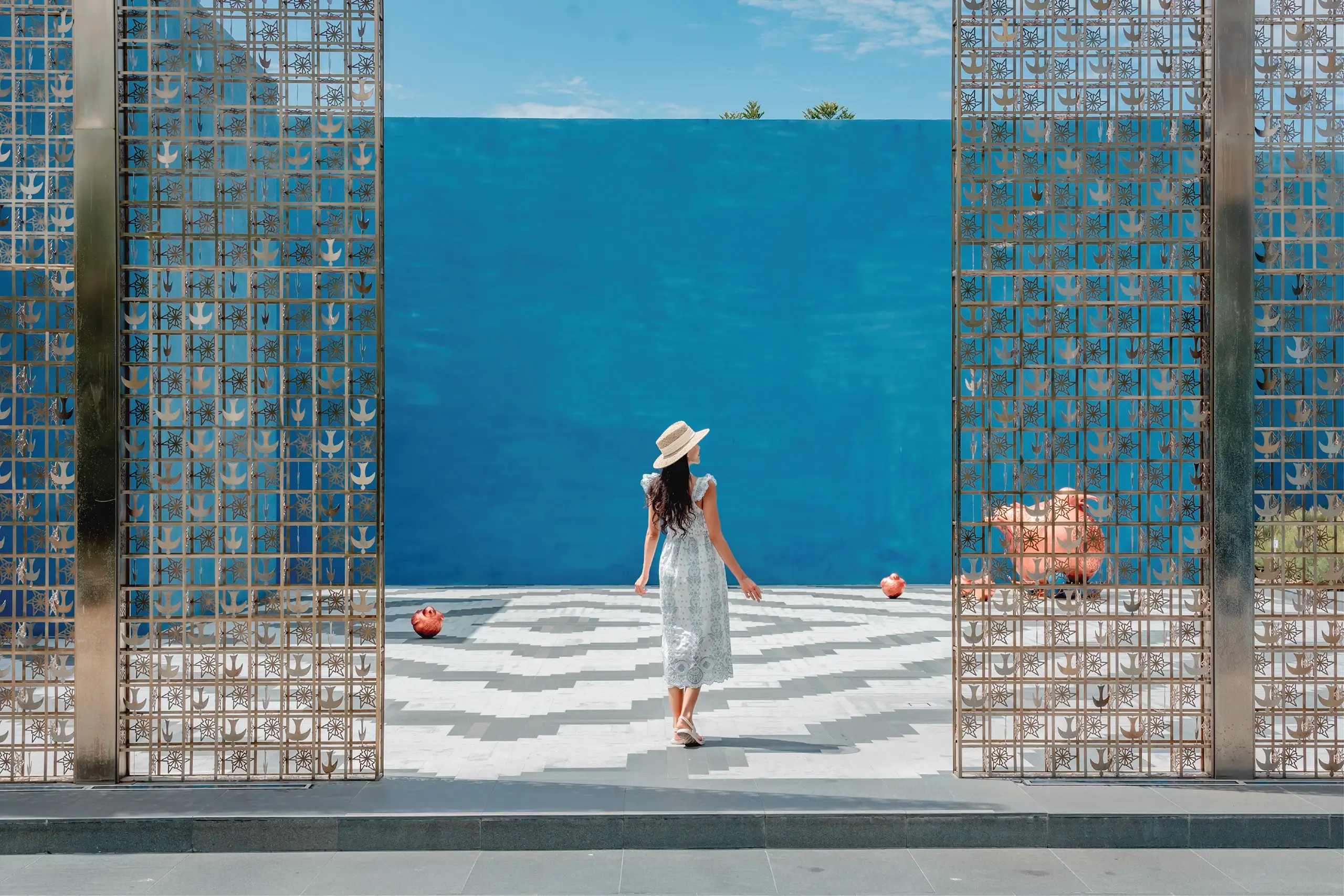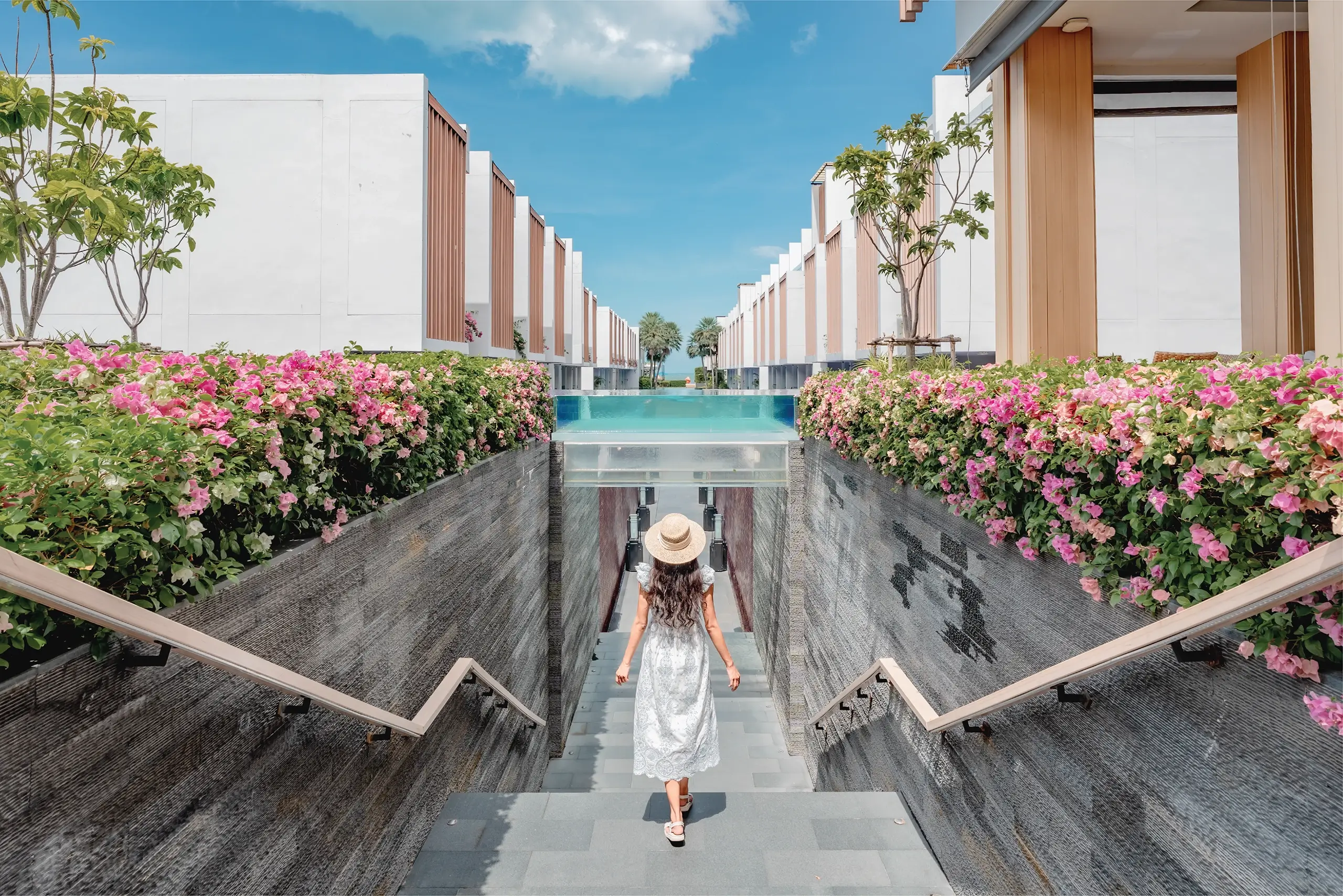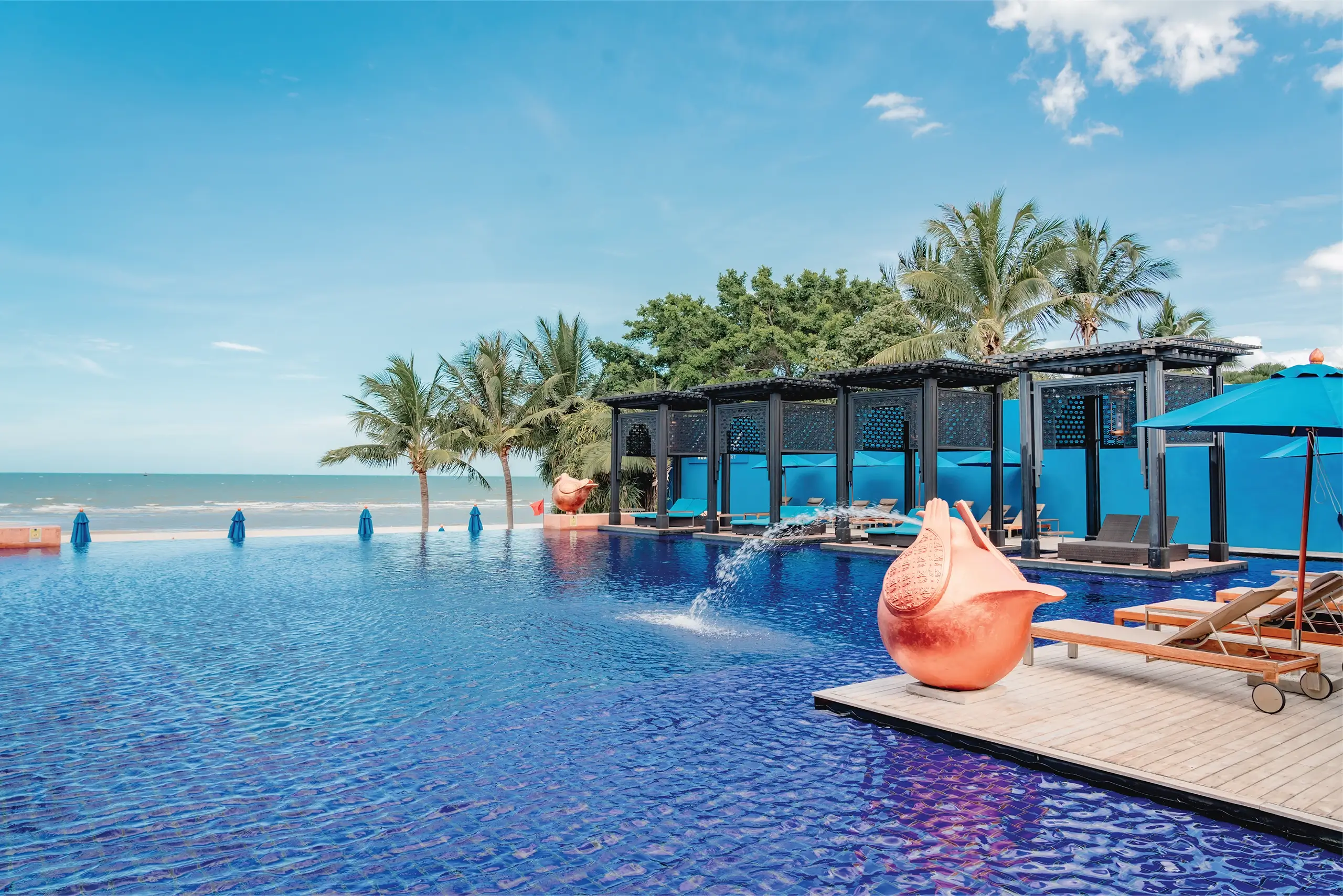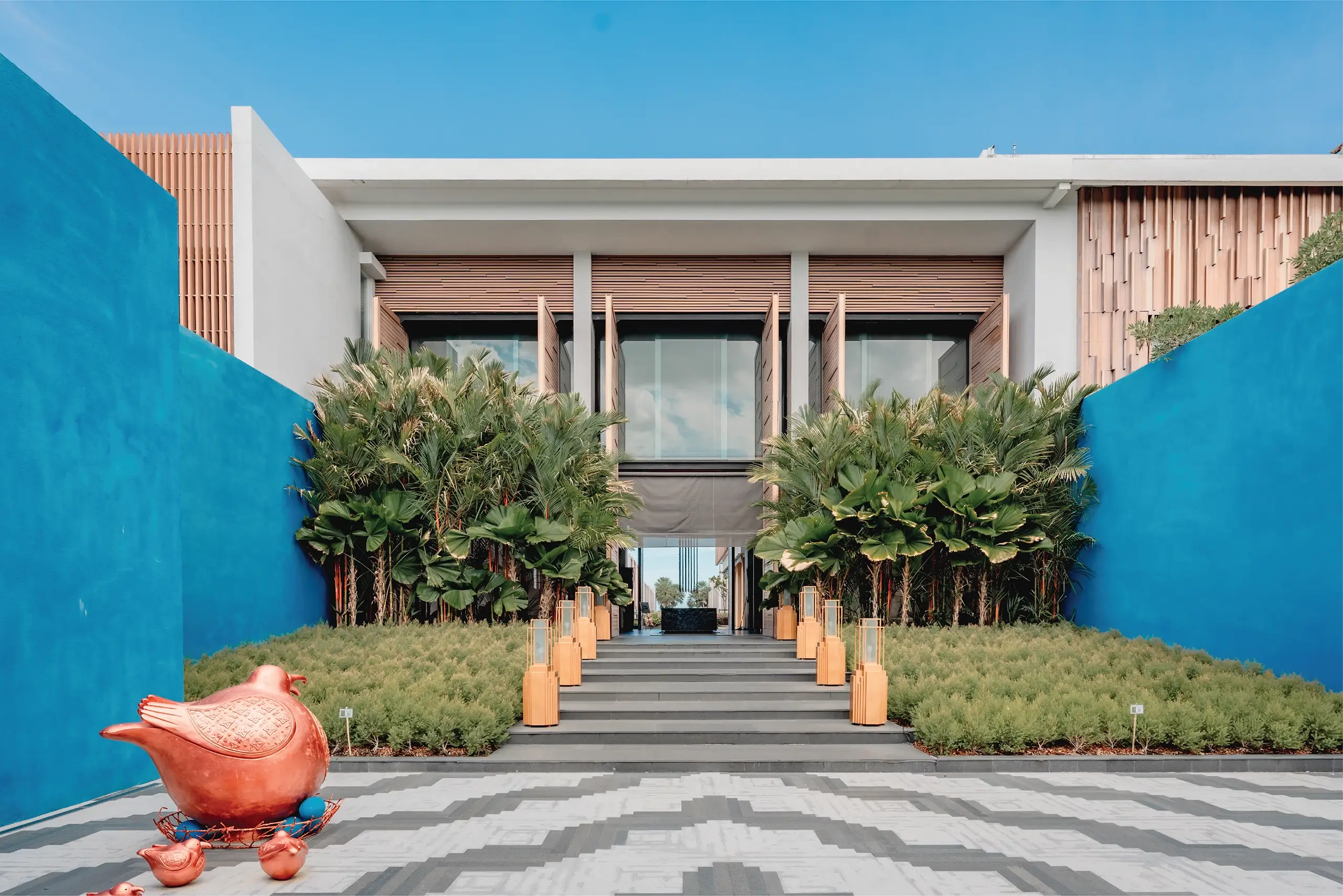 เอซ ออฟ หัวหิน รีสอร์ทริมชายหาดหัวหิน 
เอซ ออฟ หัวหิน รีสอร์ท ที่พักแนวบูติค ดีไซน์โมเดิร์น-คอนเทมโพลารี่ ติดทะเลและชายหาดหัวหิน ค้นพบความสุขจากวิวทะเลอ่าวไทยได้อย่างเต็มที่ เติมเต็มวันพักผ่อนของคุณกับสระว่ายน้ำริมทะเล ในรูปแบบ The Horizon-Edge Pool เอซ ออฟ หัวหิน รีสอร์ท มีห้องพักให้เลือกหลากหลายรูปแบบ ตอบรับกับจำนวนผู้เข้าพัก ไม่ว่าจะเป็นห้องพักติดสระว่ายน้ำ ห้องพักวิวทะเลพร้อมสระส่วนตัว หรือจะเป็นห้องพักสำหรับครอบครัว ที่นี่คุณยังสามารถผ่อนคลายร่างกายและจิตใจกับ ชีวารักษ์ เวลเนส เซ็นเตอร์ สัมผัสประสบการณ์บริการสุขภาพองค์รวม ที่ำศาตร์การแพทย์แผนไทยมาบูรณาการเข้ากับศาสตร์การแพทย์แผนจีน อีกทั้งยังมีกิจกรรมเพื่อสุขภาพอื่นๆ อาทิ โยคะ สปา คลื่นเสียงบำบัด และการออกกำลังกาย และหากใครเป็นคอกาแฟ เรามี We Proudly Serve Starbucks มุมกาแฟจาก Starbucks ที่พร้อมเสิร์ฟเมนูโปรดของคุณ ค้นพบความสุข ในวันพักผ่อนของคุณที่ เอซ ออฟ หัวหิน รีสอร์ท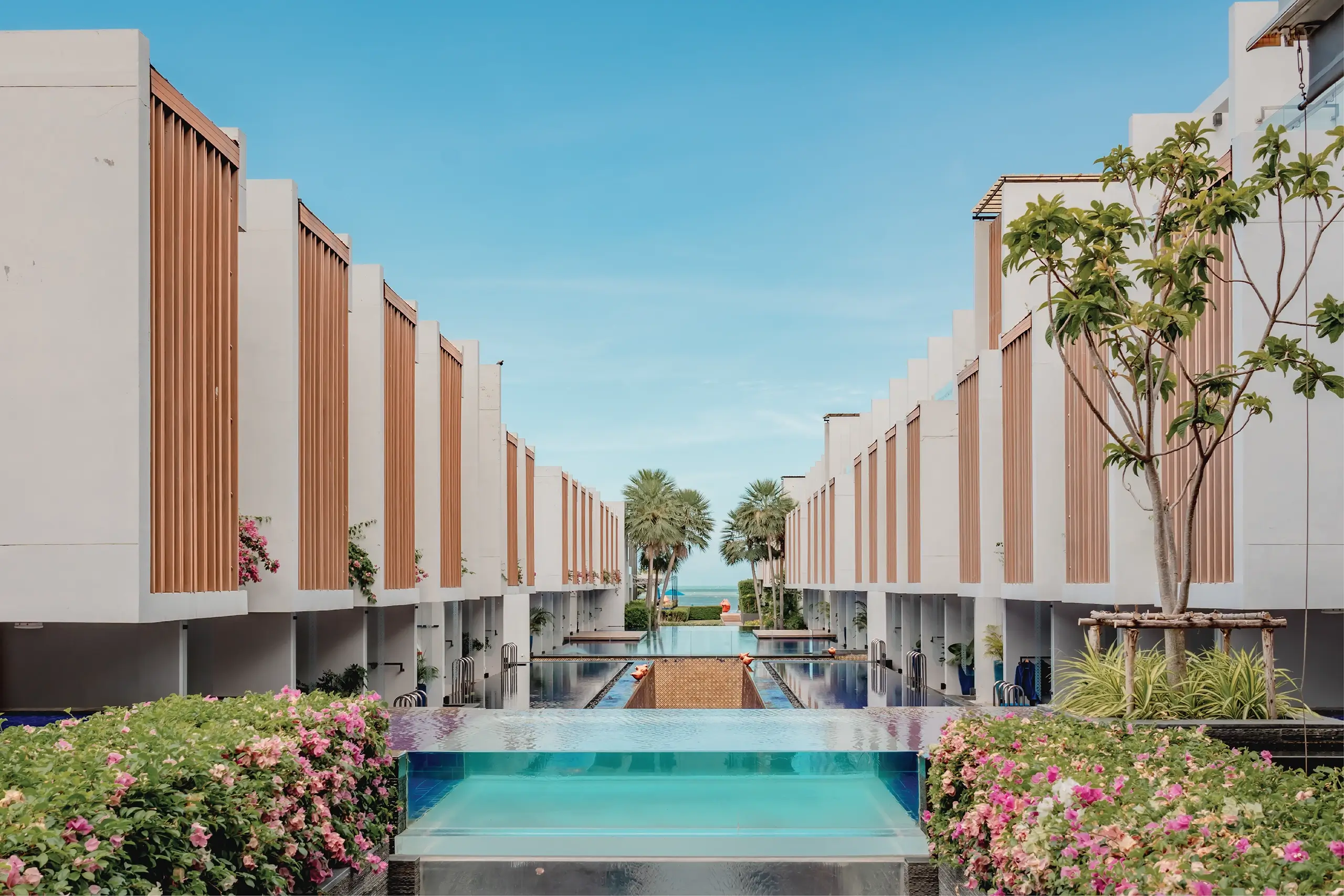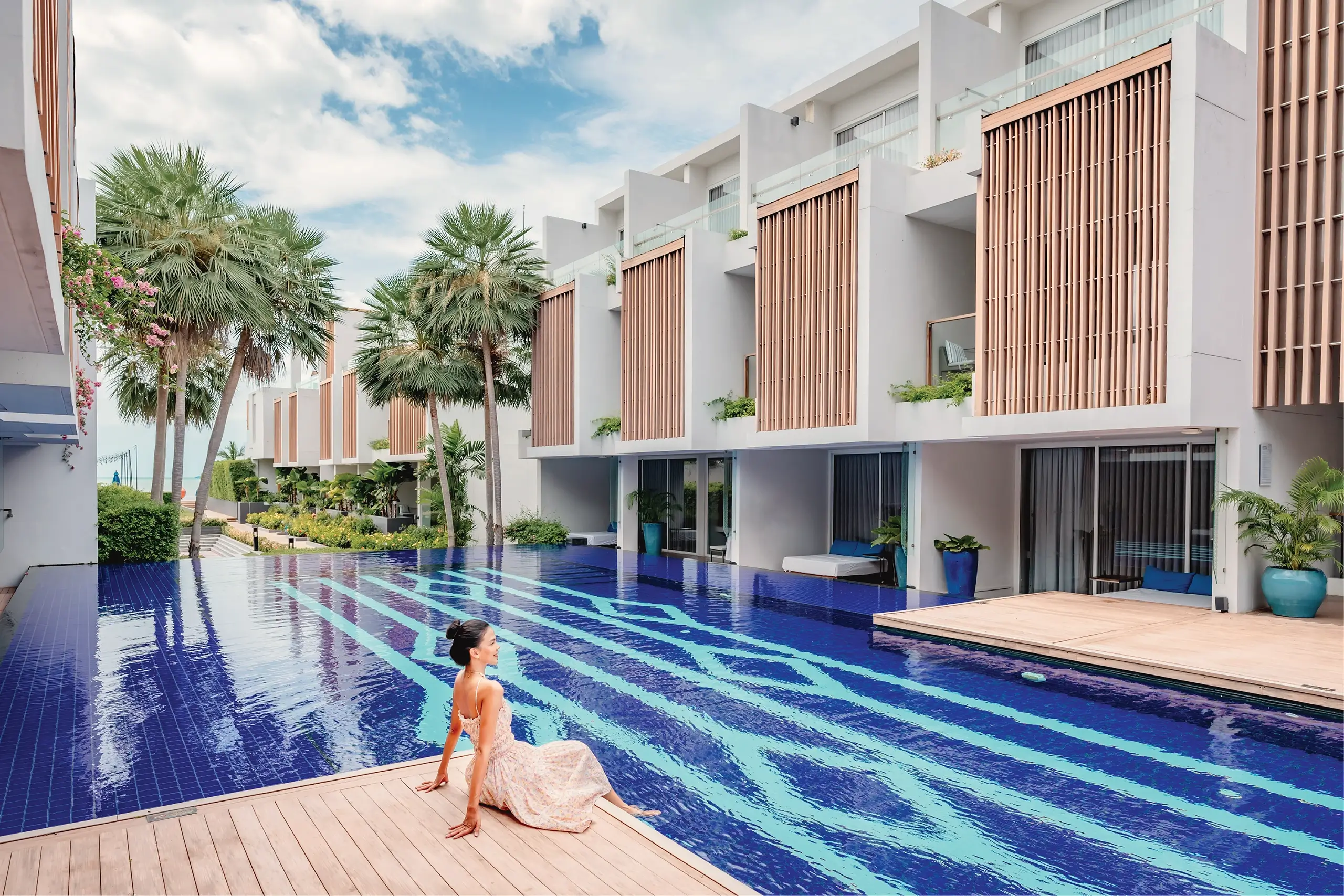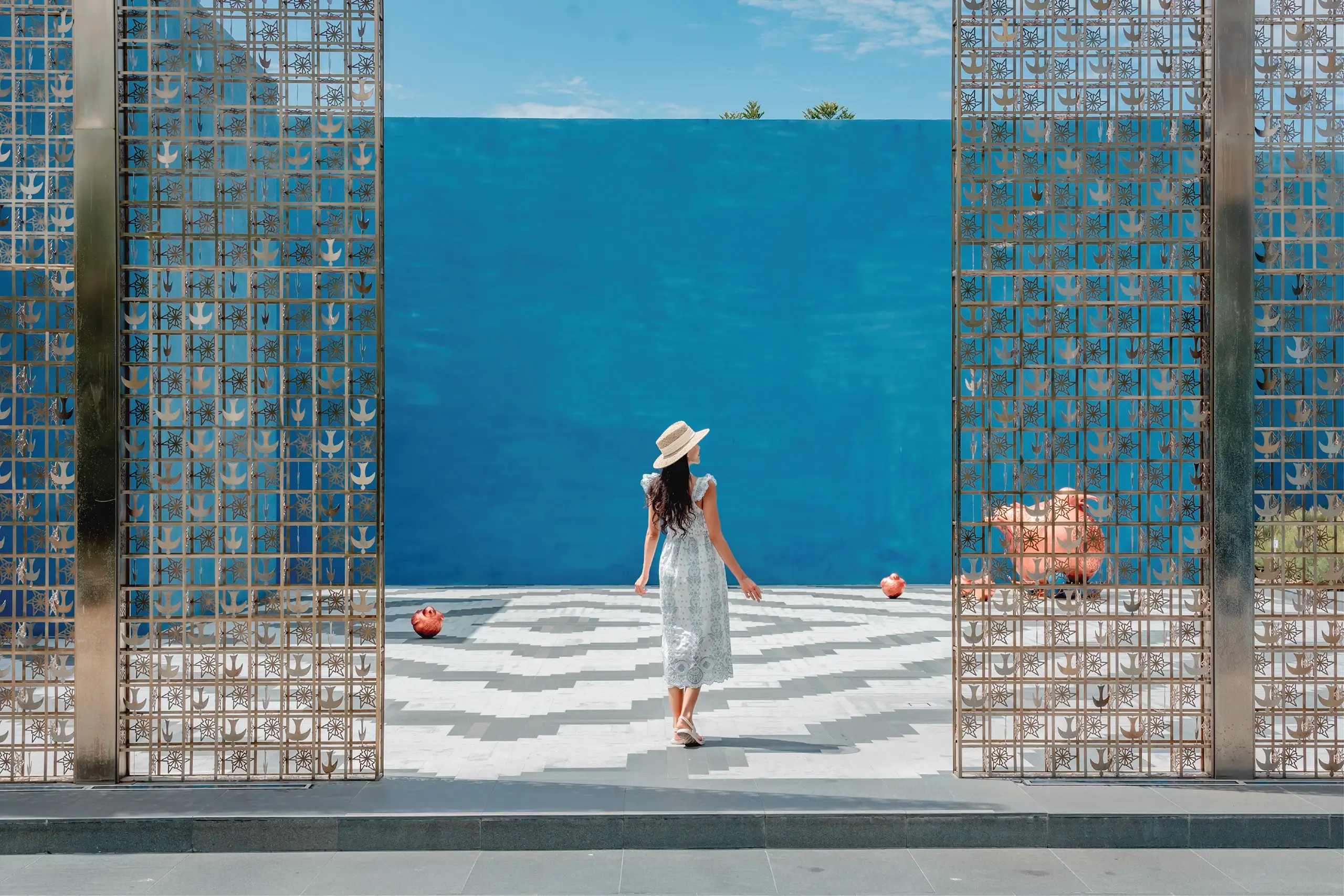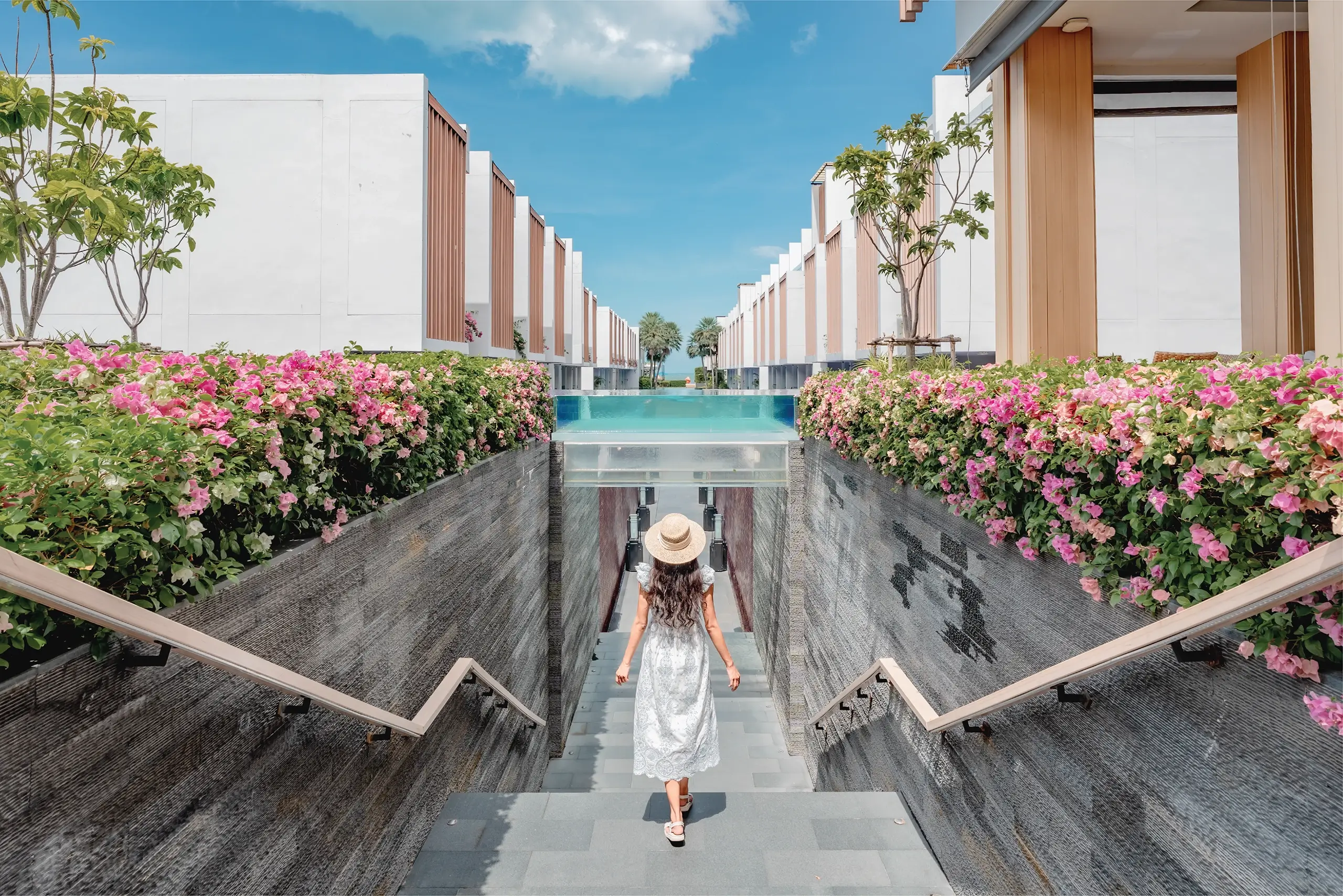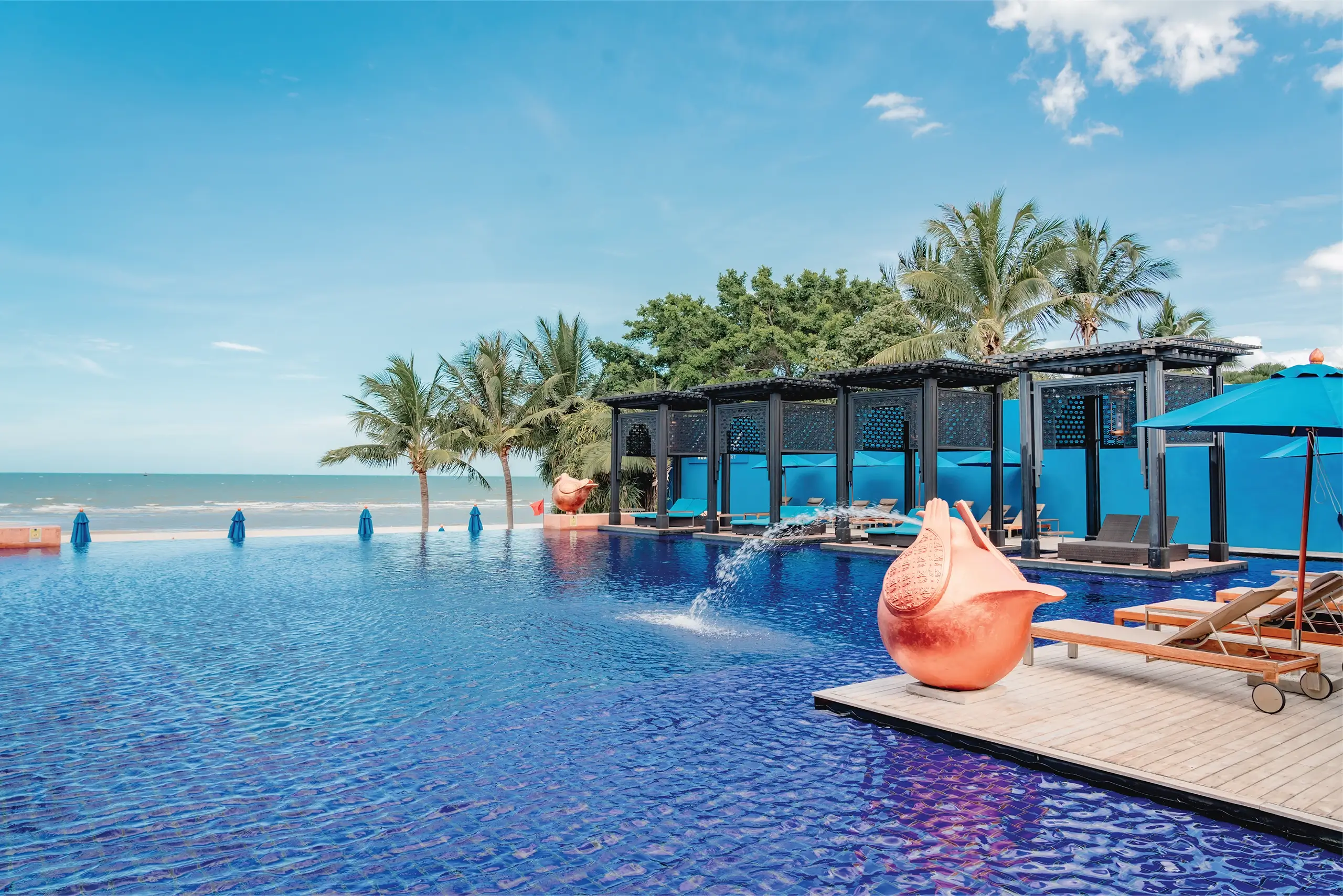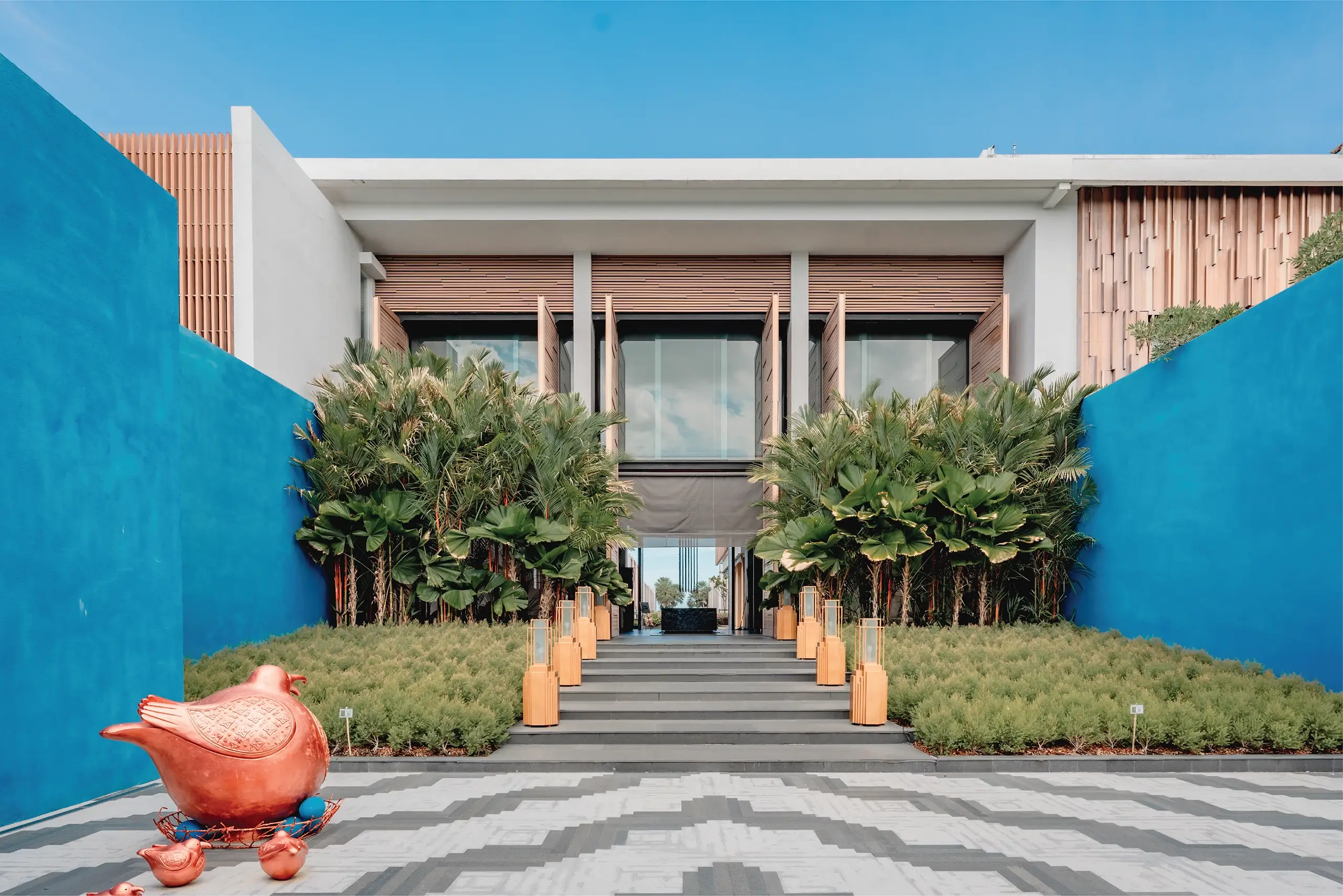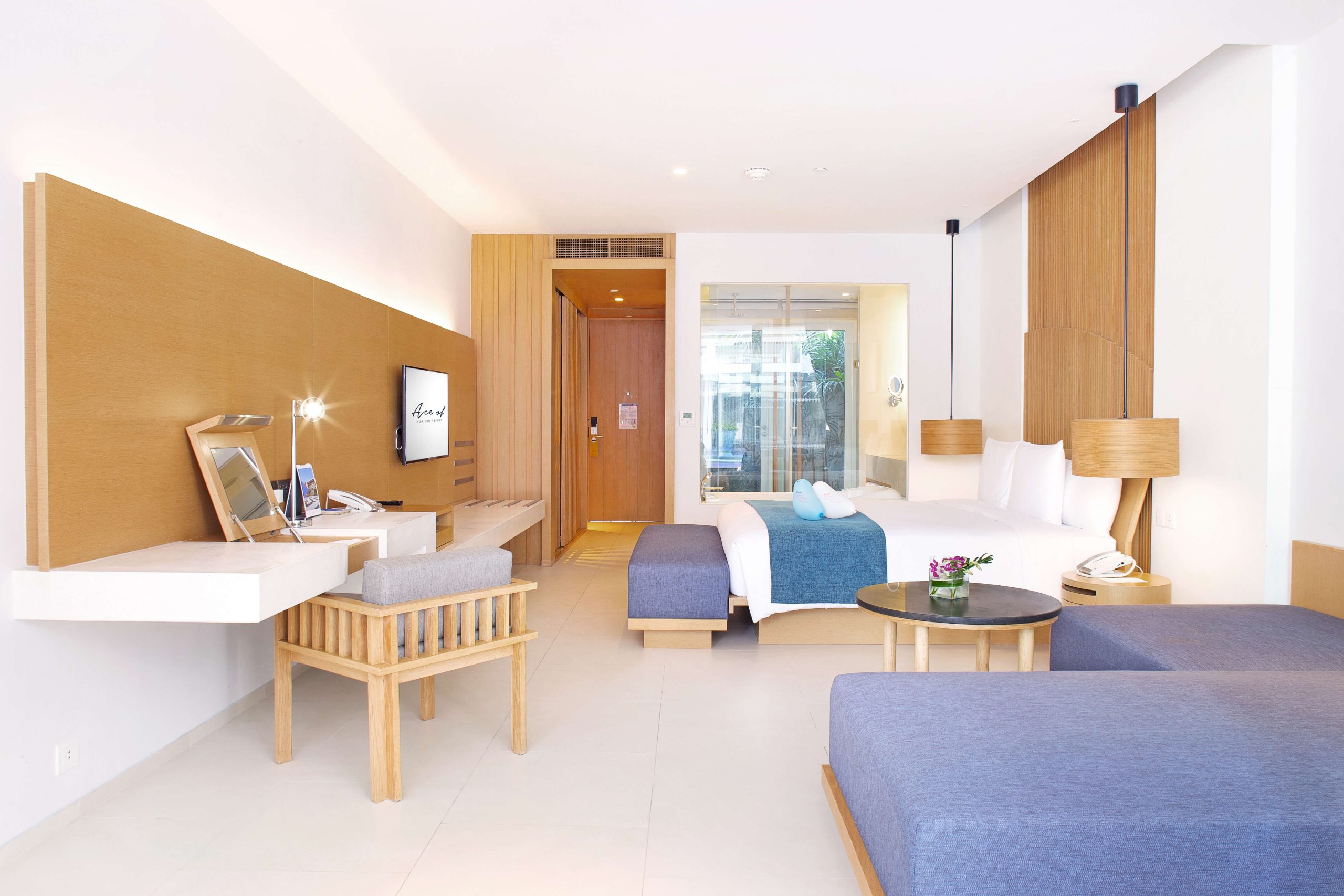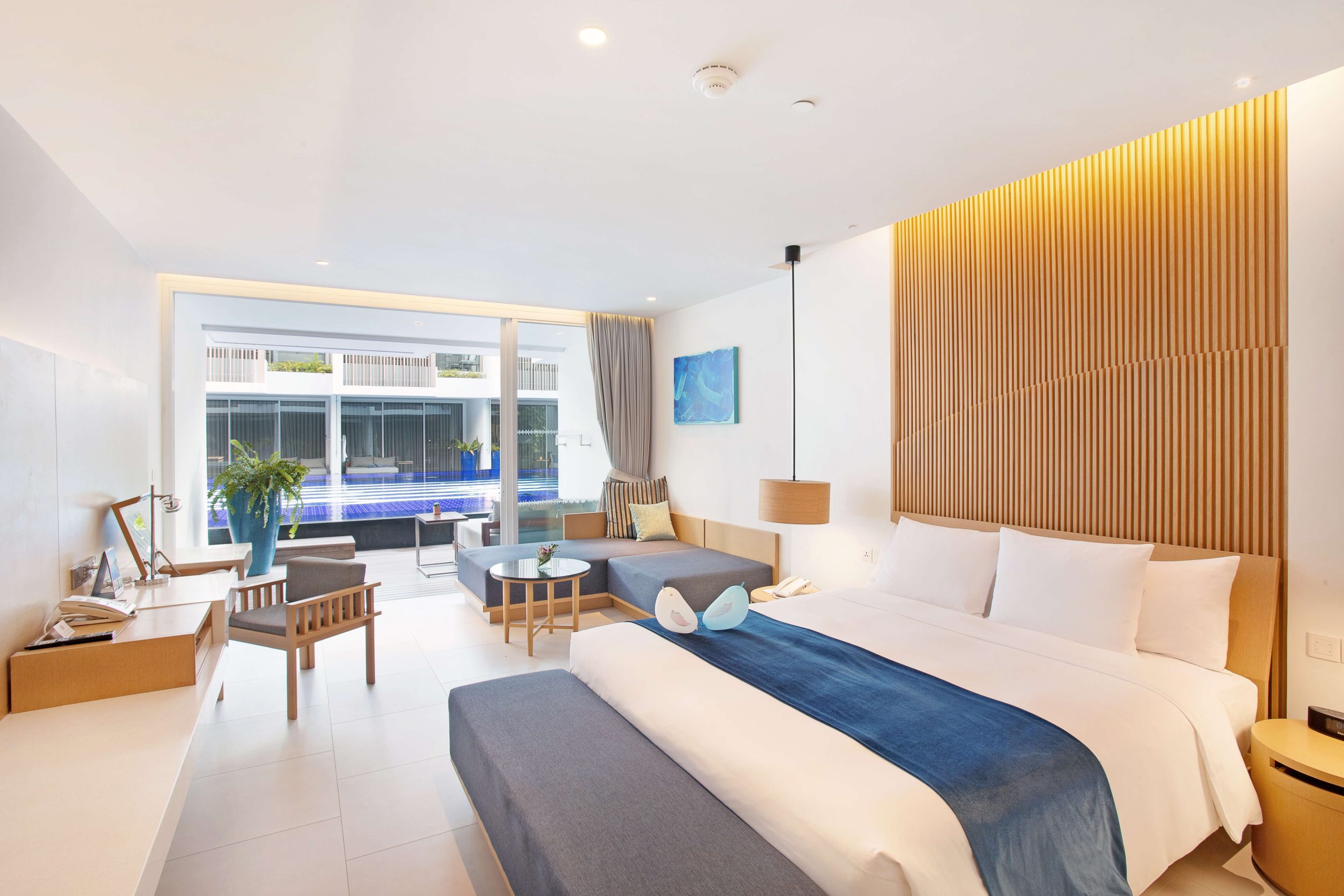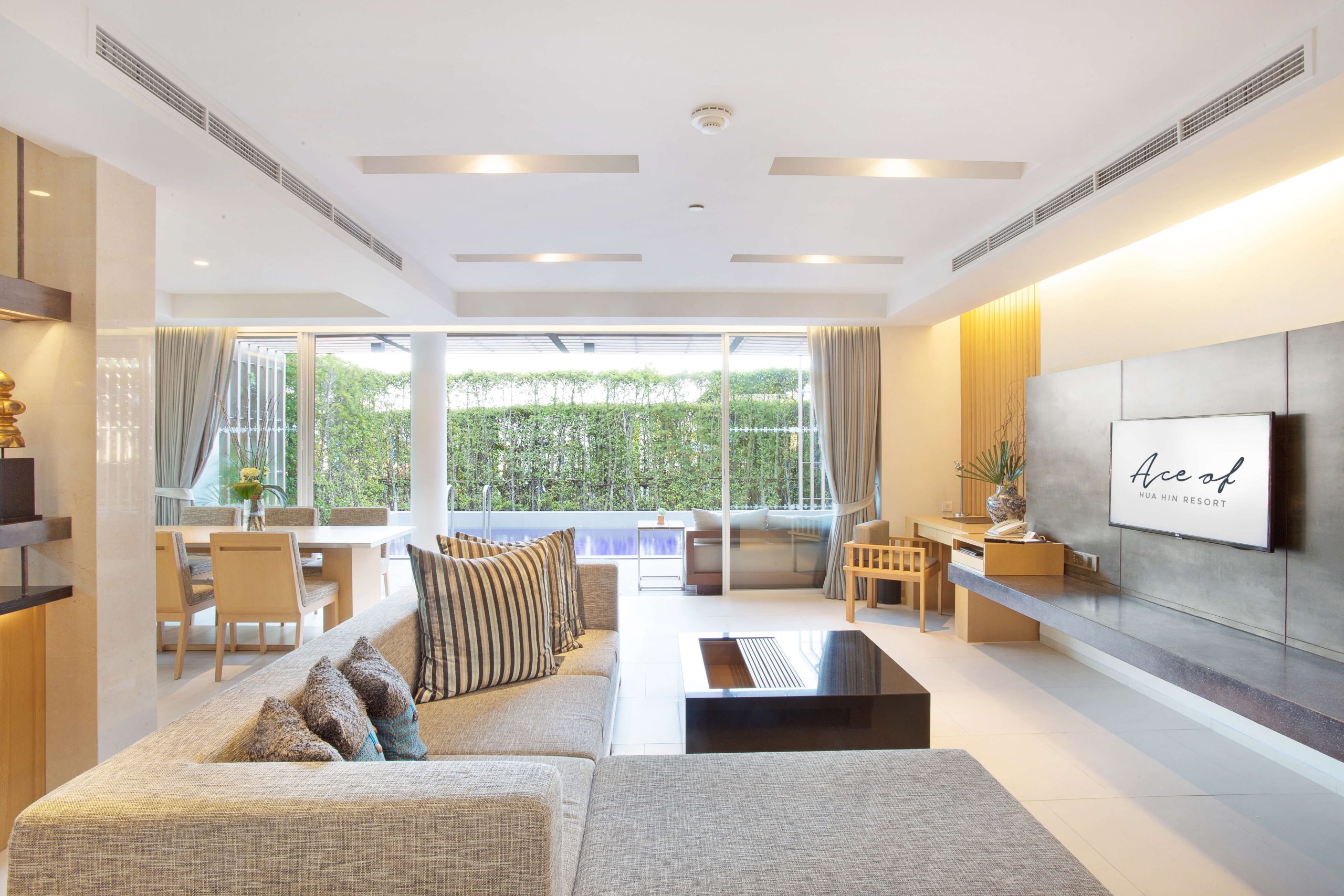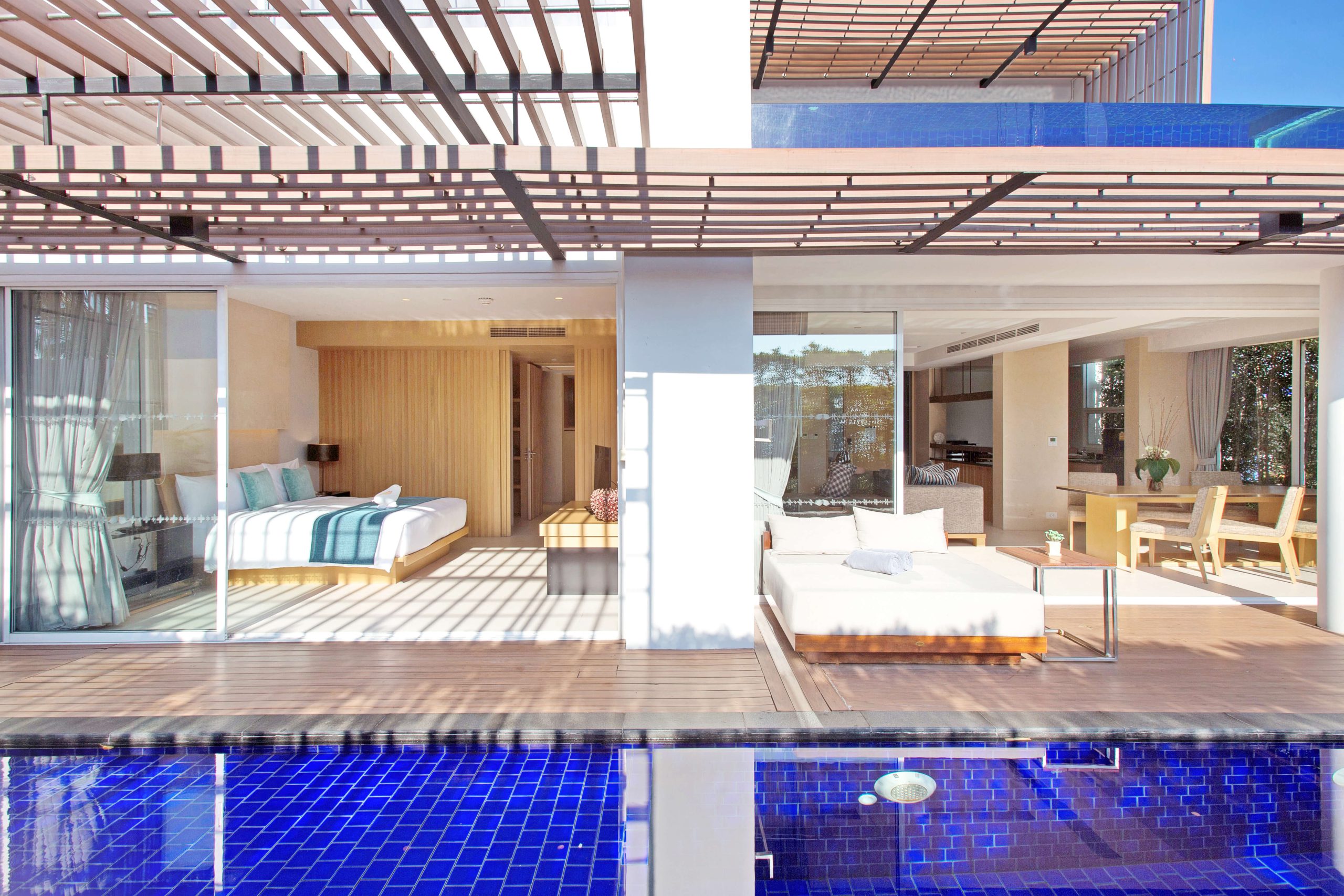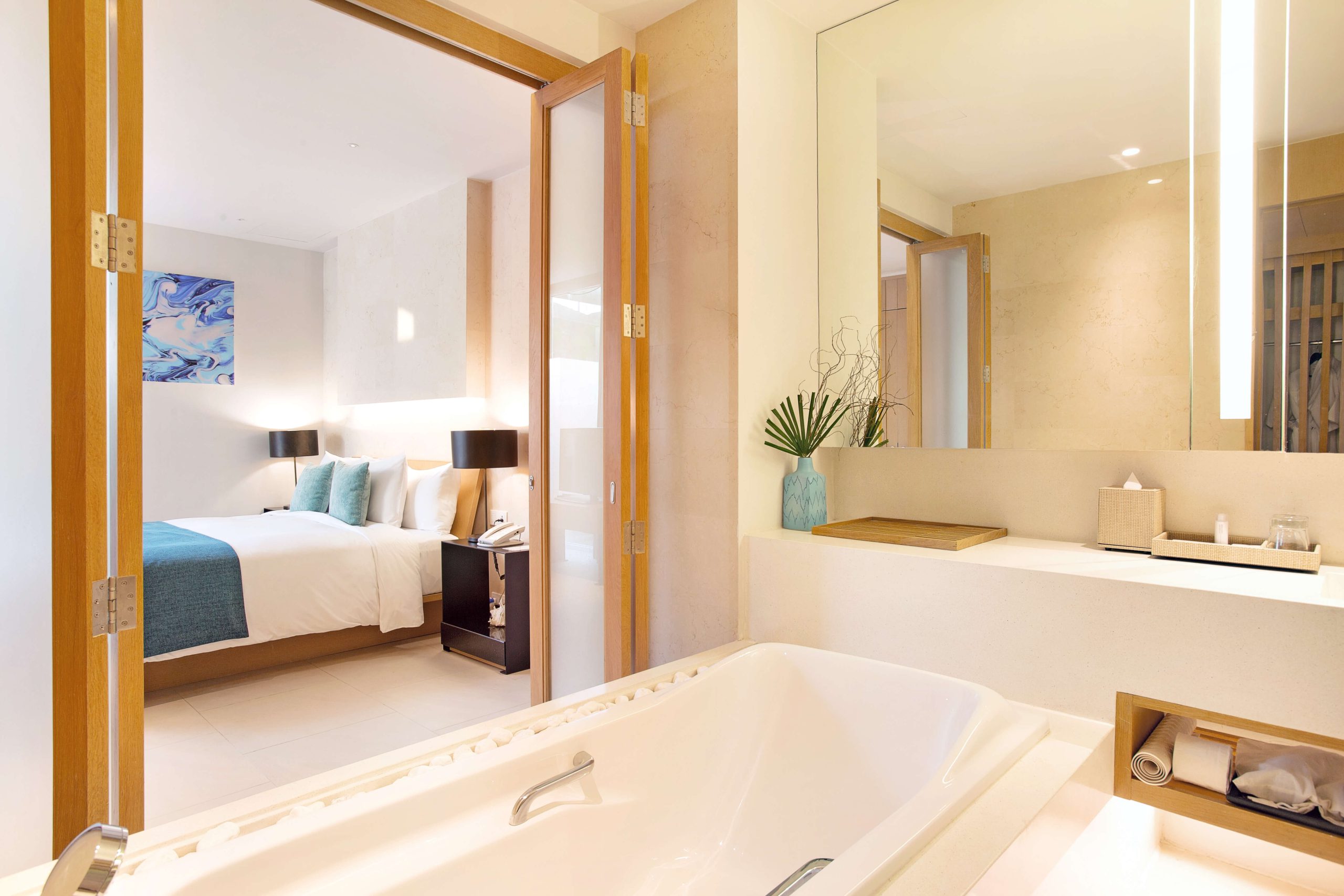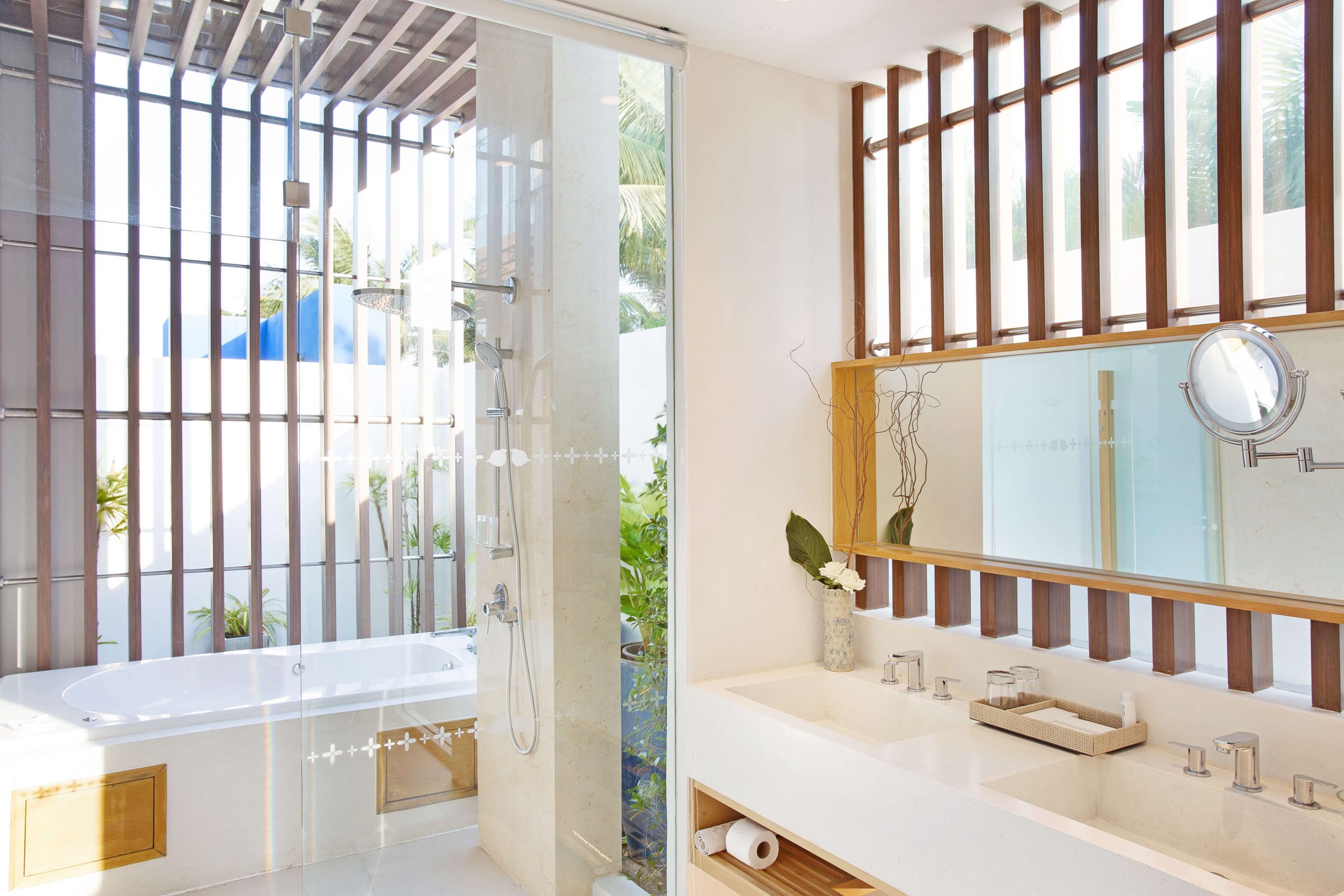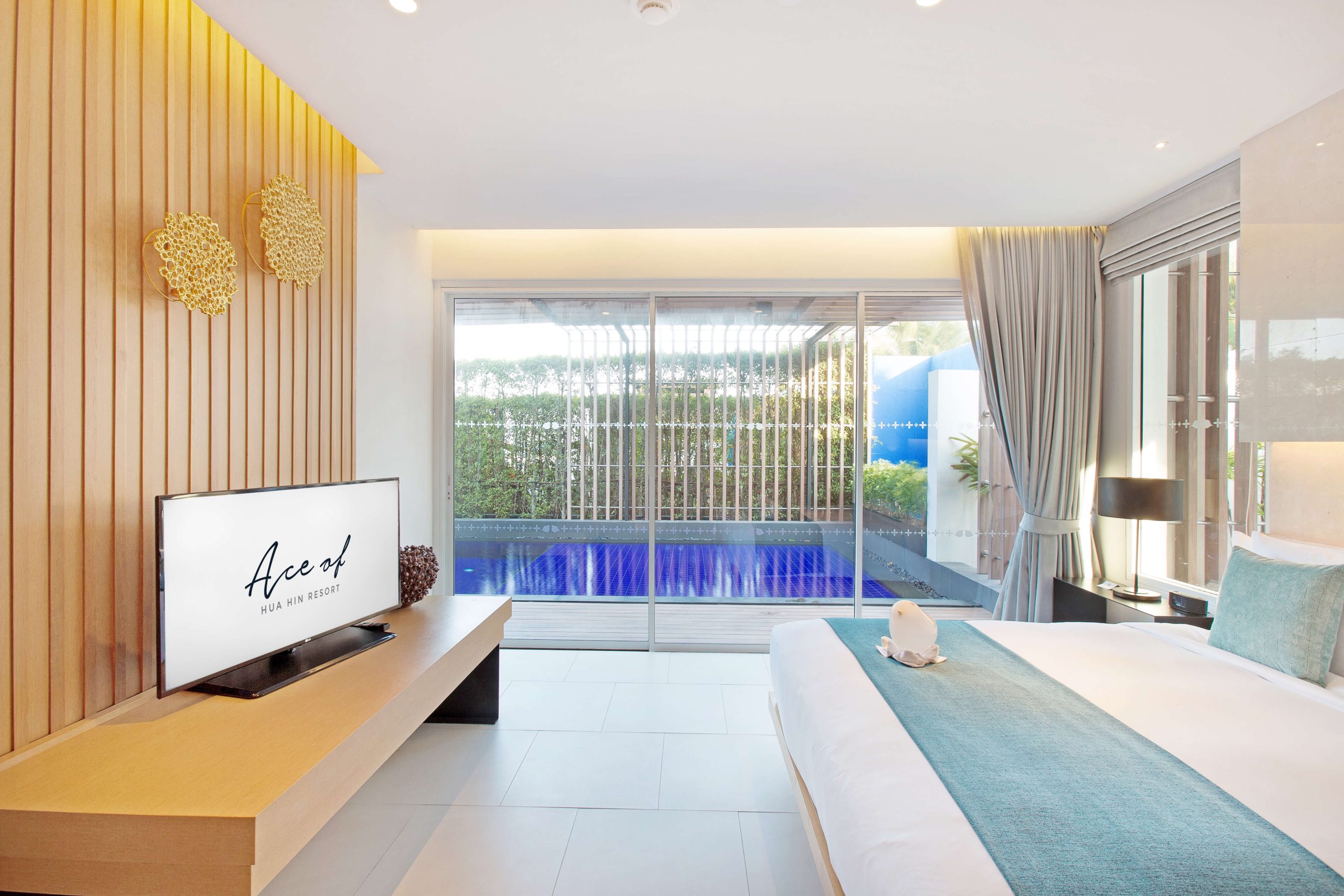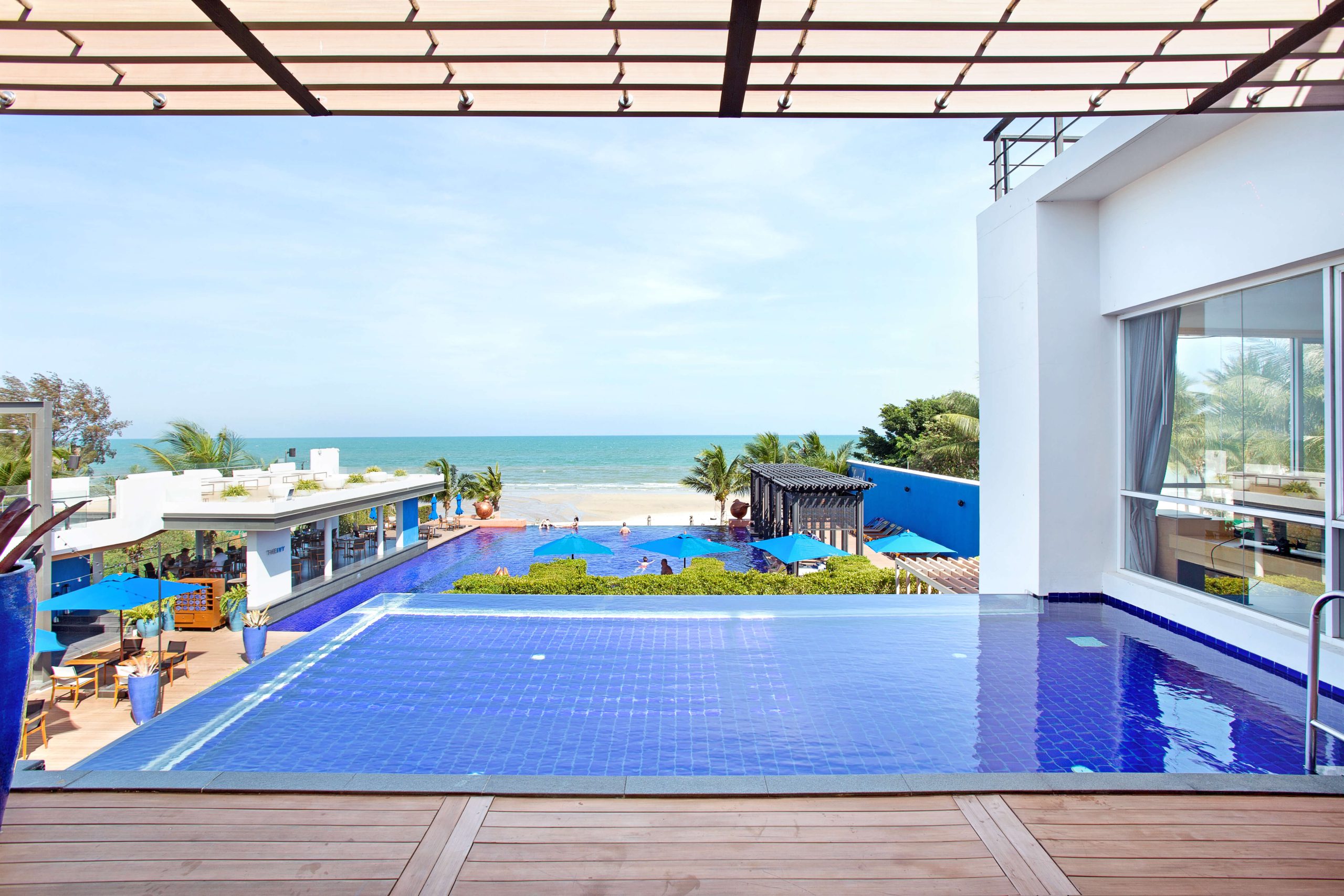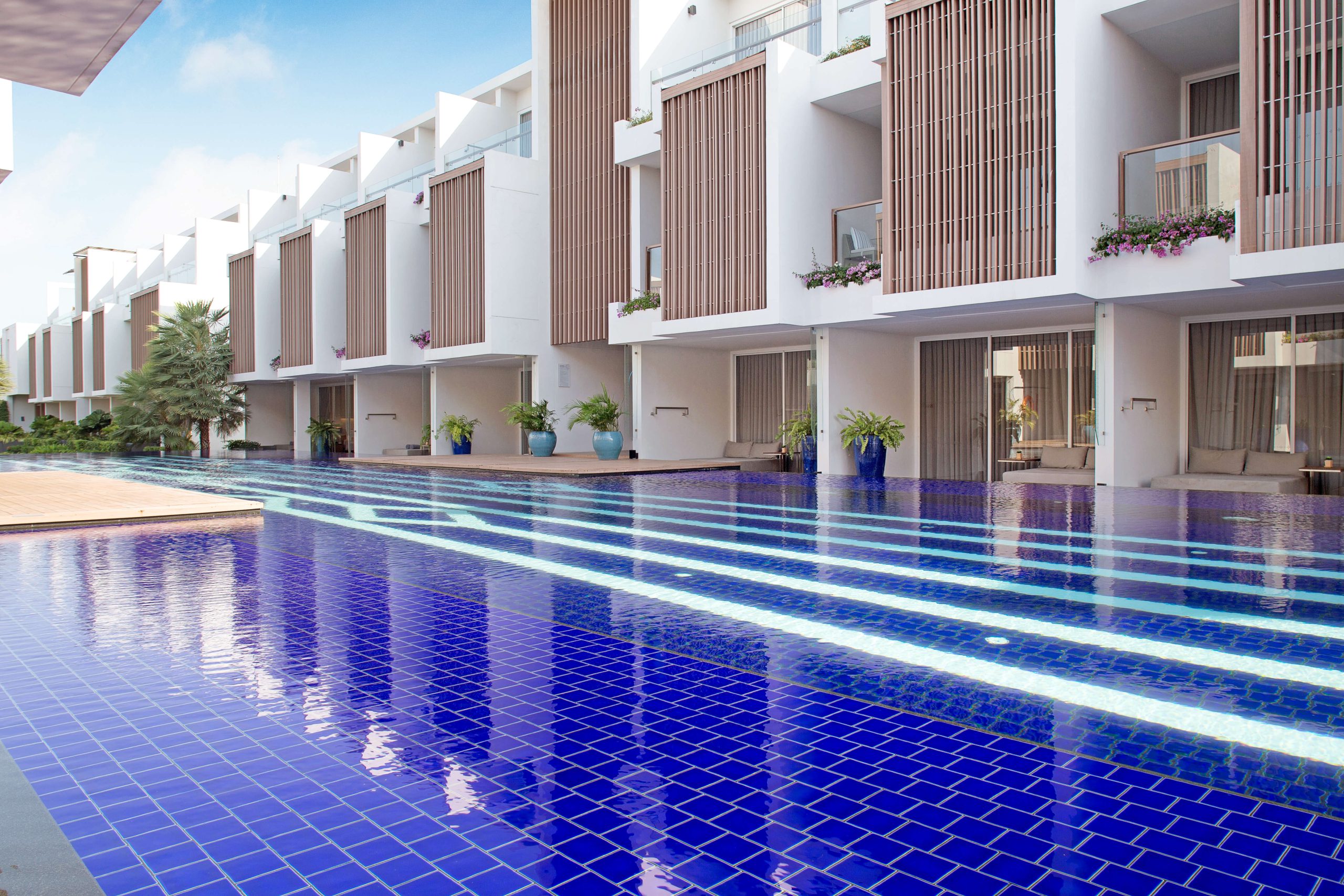 Hygiene in every aspect of our operation at Ace of Hua Hin is of the highest standard. We have our own laundry and kitchens and can be almost self-sufficient in those areas with staff remaining on-site.
Indulge in awe-inspiring vistas as you savor a meal amidst the invigorating atmosphere, accompanied by your cherished companion, mere steps from the tranquil shores of Hua Hin Beach. The surroundings weave a tapestry of enchantment and wonder, infusing the experience with a captivating touch of pure magic.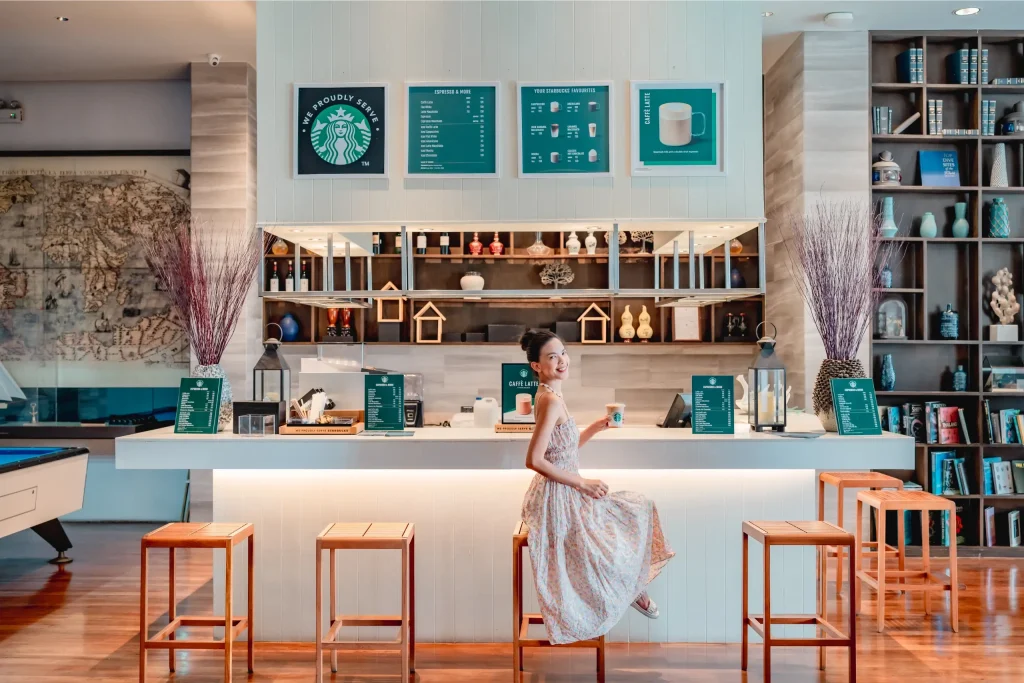 We Proudly Serve Starbucks
Indulge in style at Ace of Hua Hin, where We Proudly Serve  Starbucks ensures your favorite coffee, made from the finest beans, awaits to delight you today in a cherished corner.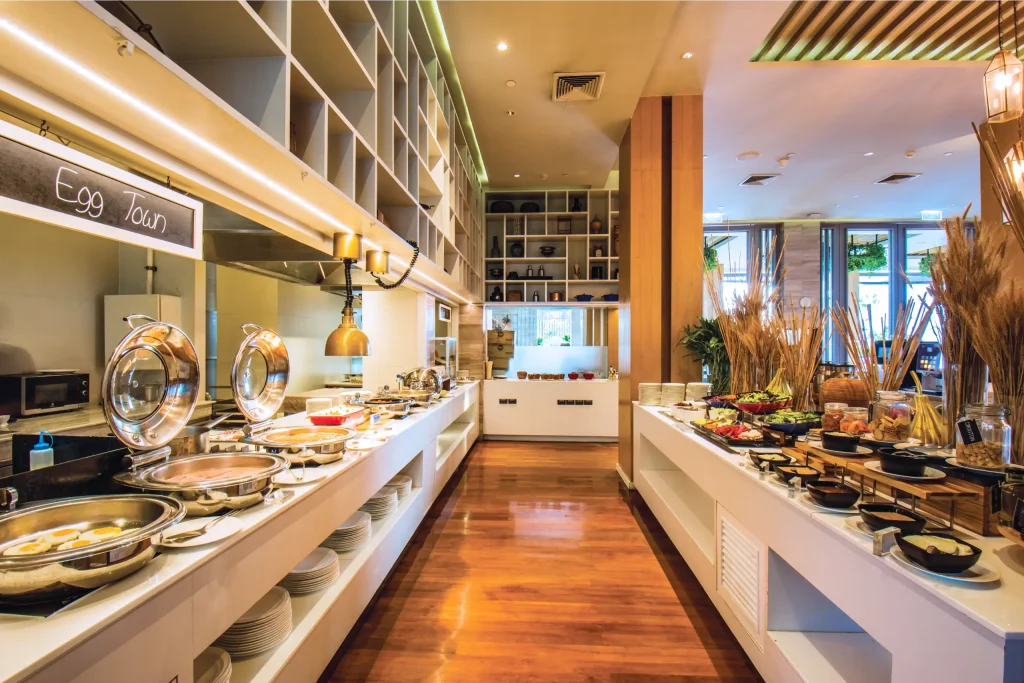 Located just off the lobby, The Exchange exudes a bright atmosphere. Start your day with the delicious array of fresh, organic dishes at our market-style Breakfast Buffet.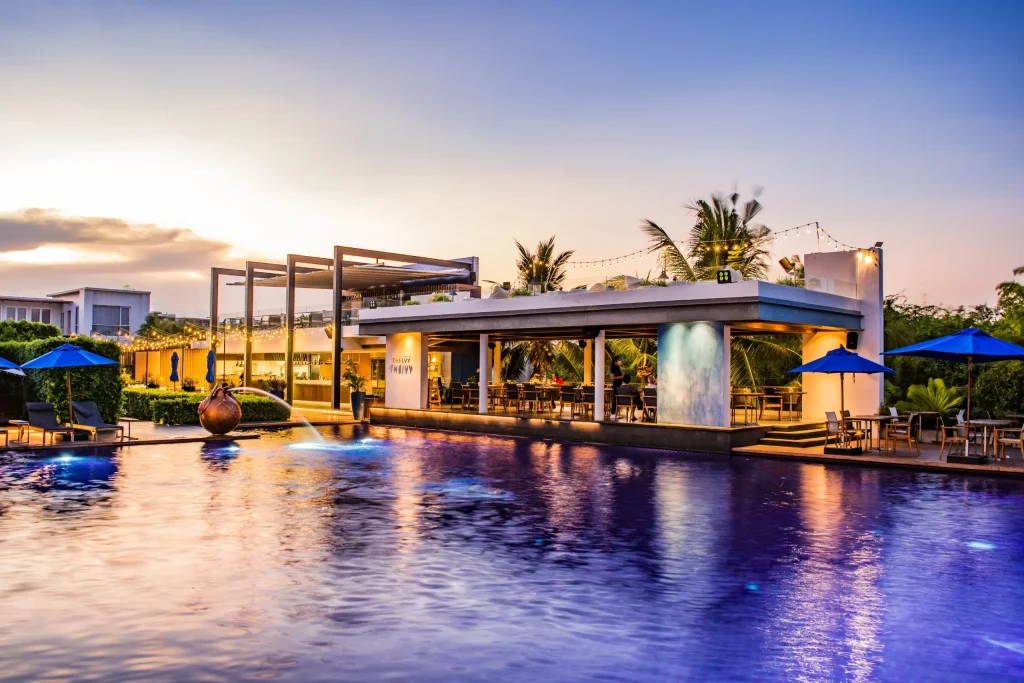 The IVY Beachfront restaurant
With private pool cabanas and lounger seating, The Ivy provides fresh grilled dishes, pasta, crisp salads and authentic Thai curries without interrupting your outdoor relaxation
The holistic wellness centre
Chiva Rak Wellness Centre is the holistic wellness centre located in the compound of Ace of Hua Hin Resort which intends to promote and develop one's health to be excellent and balanced, not only physical health but also mental and spiritual.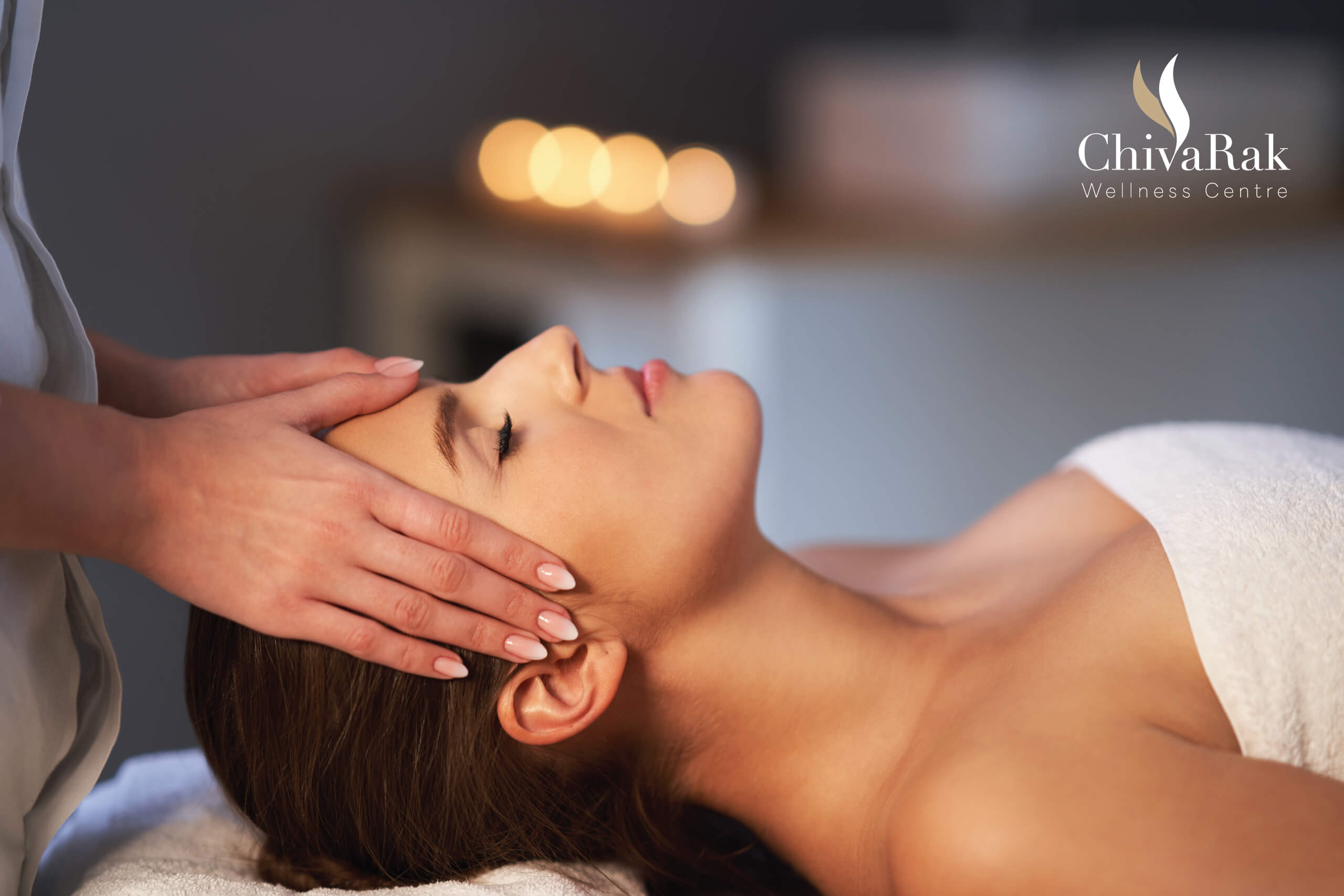 Ace of Hua Hin Resort boasts a number of indoor and outdoor flexible spaces together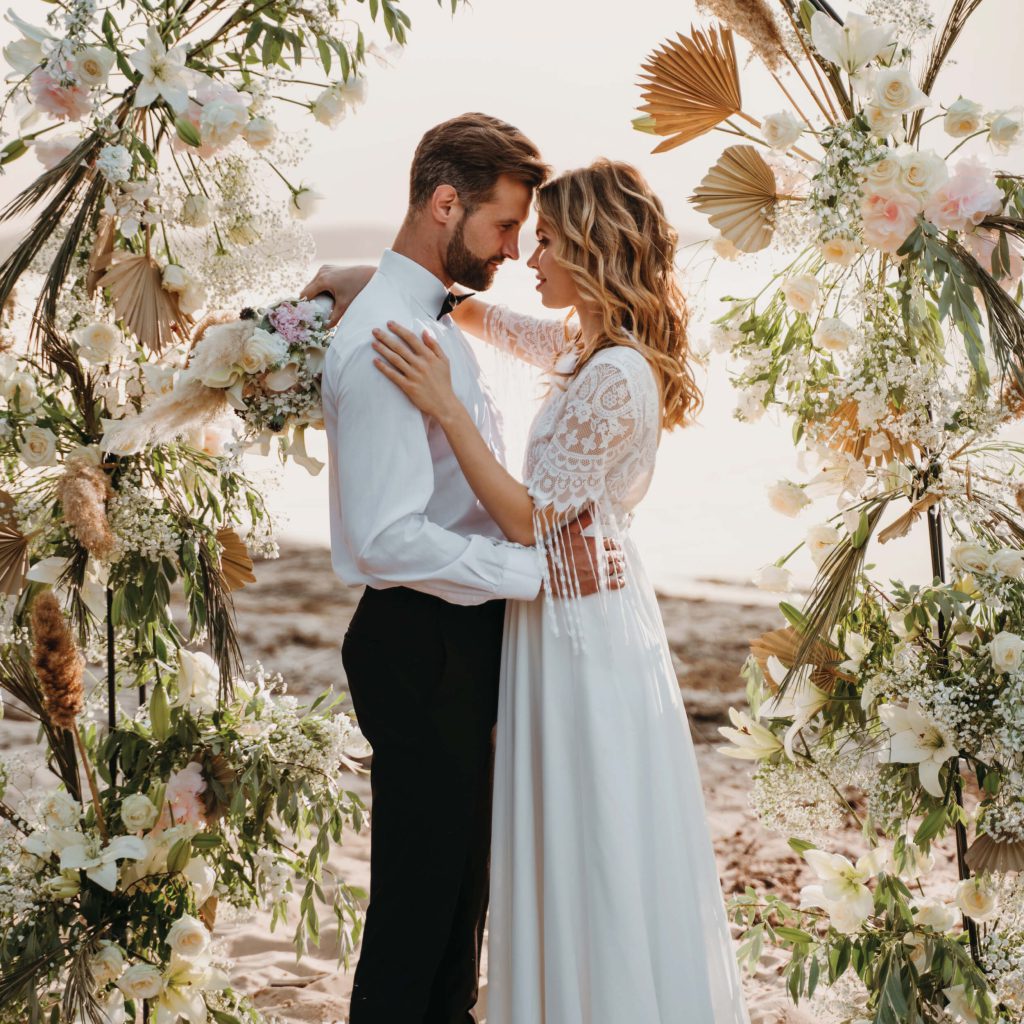 Whether you are planning a medium-sized wedding or an intimate wedding, our collection of versatile spaces and dedicated team of event managers will tailor to your needs at Ace of Hua Hin Resort. The resort's generous beachfront area is the ideal venue for destination wedding ceremonies or our outdoor courtyards and terraces that provide flexible spaces and suit a variety of events and al fresco gatherings.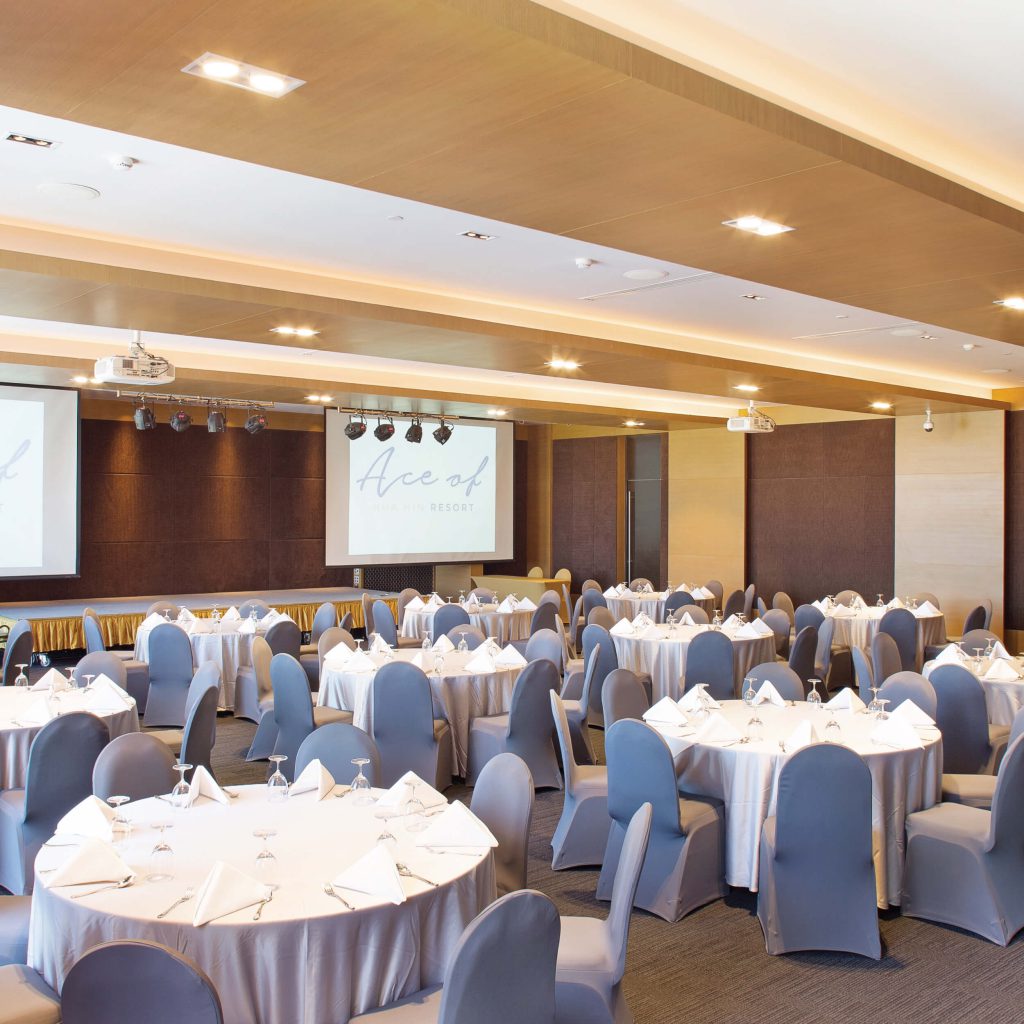 Elevate your gatherings amidst the allure of Hua Hin's beachfront oasis, where meticulously arranged meeting spaces, state-of-the-art equipment, and a seasoned team converge. Seamlessly attending to your organizational demands, we offer a tranquil escape within the resort's elegant milieu. Encircled by cozy lodgings, indulge in the serene embrace of exquisitely designed rooms. Be it seminars, conferences, team ventures, or an array of events, the inviting embrace of Ace of Hua Hin Resort eagerly awaits, promising a gratifying sojourn for you and your team.
BOOK DIRECT GET BEST DEALS